The customization of indoor theme soft play paradise of cars—Liben Group
Customized indoor theme soft play paradise
The investment cost of indoor children's playground
Join cars soft play paradise
Product Parame: The customization of indoor theme soft play paradise of cars
Product brand: Liben Group
Product model number: LE.BJ.A01.18.00
Product size:12*13.5*5m
Product colors: picture color or customized
Using material:engineering plastic, PE plate, galvanized steel pipe, 304 stainless steel
Product feature: certificated by GS, wear well and durable, no rust outdoor
Product usage: cultivate children's independent personality, exercise their body, strengthen their brain and enhance their intelligence. Not limited by the site, it can be installed no matter indoor or outdoor or the irregular site, and it's easy to manage.
Transportation and installation: high quality logistics transportation with soft bags and wooden frame fixed all the way, and guarantee all the goods will not destroyed; the professional installing worker will always track project progress.
Product introduction
Soft Play is one of the most popular products in present amusement market, because soft play can be customized according to the features of the site, and the produced products can be freely matched. At present, different theme styles and forms are blossoming everywhere in the market, and many kinds of amusement products are dazzling, such as this car indoor soft play theme park which is about to be introduced to you now.
This is a very comprehensive amusement project for children between 3 and 12 to play, and the overall design is combined with children's nature of like drilling, climbing, sliding, rolling, swaying, swinging, jumping and rolling. As the theme of cars is in accordance with the current popular cartoon customization, and many investors have been loved it and put into this project as soon as it's launched.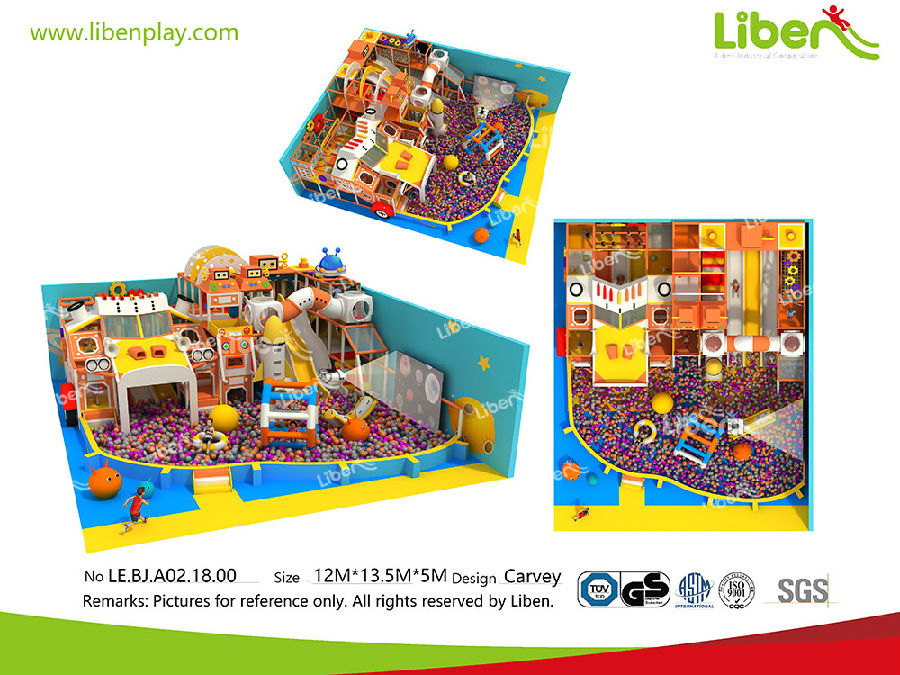 Product price
The material of soft play equipment is under strict requirements, each kind of construction material must be approved by national professional supervision system. The common materials of soft play equipment include PVC, galvanized steel pipe, sponge, engineering plastic, etc, but the production standard of each kind of material is different. Because of the different performance of the material, the design of soft play park is different, and there will be a gap of the price, which is from 400 to 1200 yuan.
To save the investment cost and alleviate the pressure of the venture investors, there are many amusement equipment suppliers choosing the sale mode of self-design, self-production and self-sale. For example, Liben Group Toy Co.,Ltd also adopts this mode, we customize unpowered soft play equipment according to the customers' requirements, which saves operating cost in an invisible way and also ensures the safety of the players.
Soft play theme park customization is the mainstream developmental direction now. If you also have a certain investment intention, please consult us now. We can give you advice, create the best venture capital platform, tailor-made for your venue design and product design, join the orginal is to choose the path of success.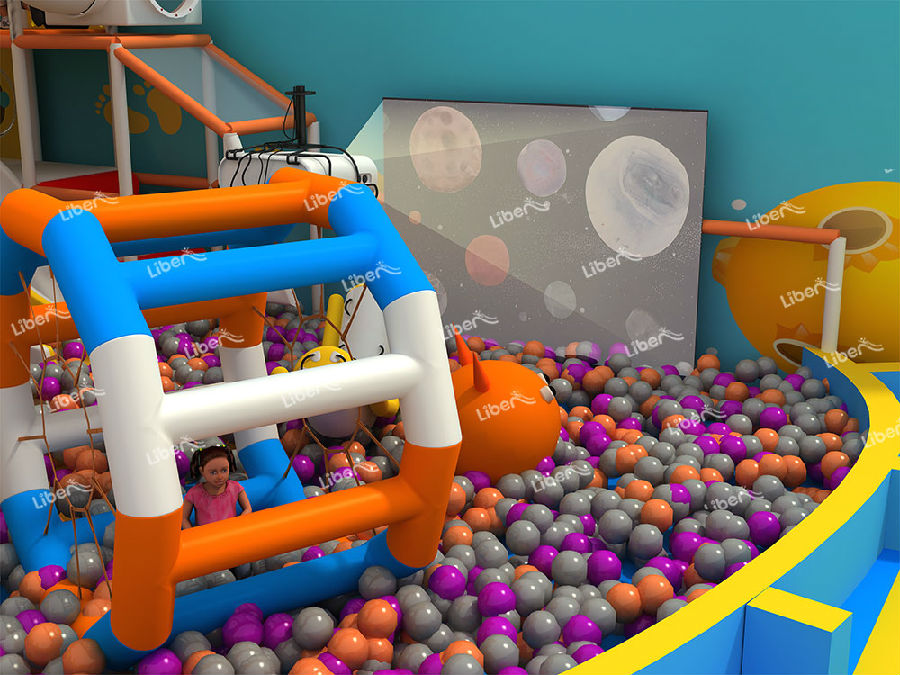 Q&A

Q: What themes can be designed?
A: Cartoon characters class, forest castle class, ocean park class, cars class, there is what you can't imagine but not what we can't do.
Q: How much is the customization of a set of soft play playground equipment?
A: The price requirement is different because of different materials, consult the manufacturer for details.
Q: What's the applicable sites for the indoor soft play park?
A: Self-built countyard, shopping mall atrium, kindergarten, school, community center, early education center and so on.
Share
Welcome to our website! Please feel free to send us your questions by asking us, we will contact you and provide you with the services as soon as possible. Please write in English.