At present, the social and economic development is getting faster and faster,parents are paying more and more attention to the growth of children,and the development of the city has narrowed the scope of children's lives and constrained their love to play.The children's indoor play centre can cultivate children's independent personality,exercise,and brain.It has the characteristics of randomness,no power,interactivity and safety. It can be installed without restrictions on the site, it can be installed easily, the management is simple, outdoor playground equipment, easy maintenance, high safety performance, and is deeply loved by players.
After several years of development, children's indoor playground equipment is becoming more and more complete, and the development and growth of the naughty castle industry chain is also in line with the fast life rhythm of modern people. Its suitable place can be set in communities, shopping malls, supermarkets, kindergartens, parks,schools, playgrounds and other places, suitable for children 2-12 years old with a height of not more than 1.3 meters to play and entertain. This solves the problem of parents having no time and no place to interact with their children. In addition, they can exercise their children's physical fitness. I think this is what all parents like to see.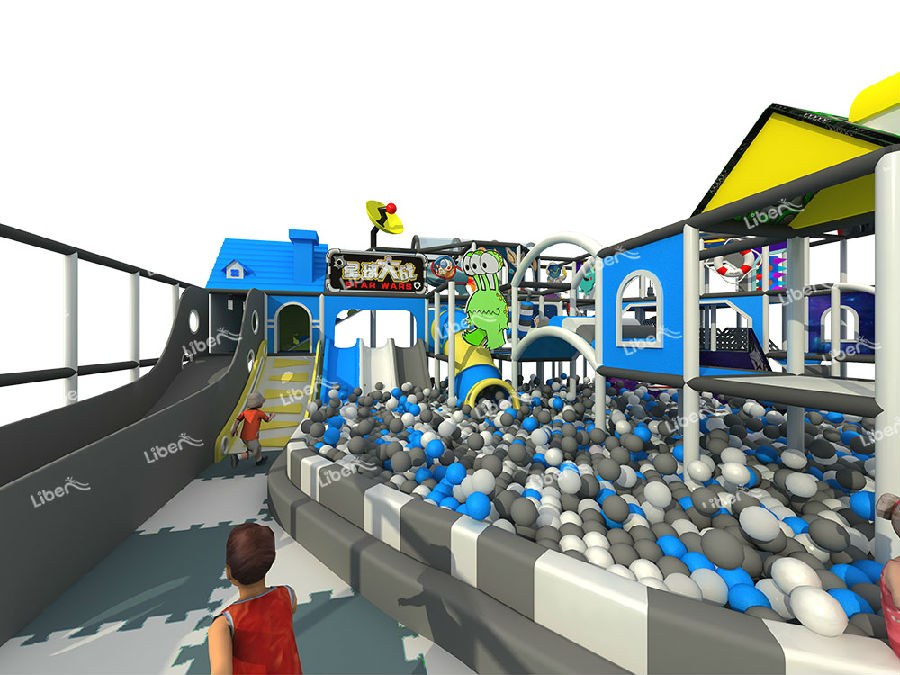 New Indoor Amusement Facilities Design
Item No.: LE.BD.A03.12.00
Product Size: 345sqm
Material: Galvanized steel pipes, LLDPE
Age Range: 3-12 years
Capacity: 30-50 person
Apply to: residential community, shopping malls, commercial parks, etc.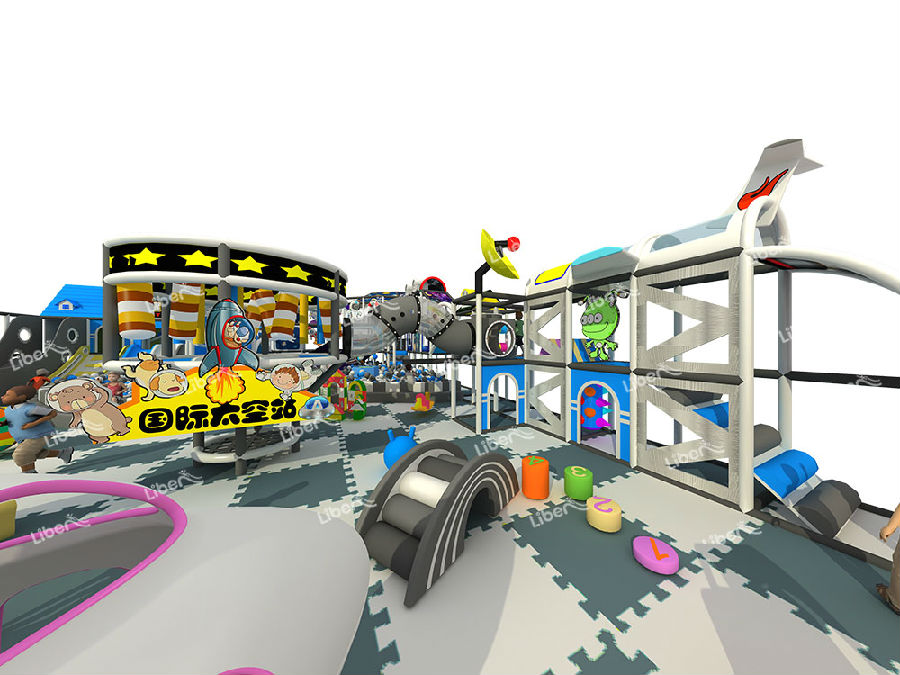 FAQ
1.What's the size needed for opening an indoor play centre?
Answer: To ensure fun we suggest have a location which more than 200sqm.
2.From design to install need cost how many days?
Answer: It should calculate depend on the size of your space. Usually need cost 15-30 days.
3.How about the installation?
Answer:We have professional installation manuals for your. Also we can send our engineers to help you install the park. Liben Group

John Pan
Email:exp09@libentoy.com
Share
Welcome to our website! Please feel free to send us your questions by asking us, we will contact you and provide you with the services as soon as possible. Please write in English.