Explore A New World Of Play
Liben Kids Indoor Playground 5.LE.T3.609.061

Material Details:
1.Plastic Parts: LLDPE
2.Metal Parts: Galavnized Steel Pipe
3.PVC Soft Covering
4.EVA flooring
5.Clamps: Cast Steel
6.Wood: Oriented Strand Board
Customized Design
when you provide CAD of your space, we will customize the optimum design accroding to your target customers,budget, peference, and space.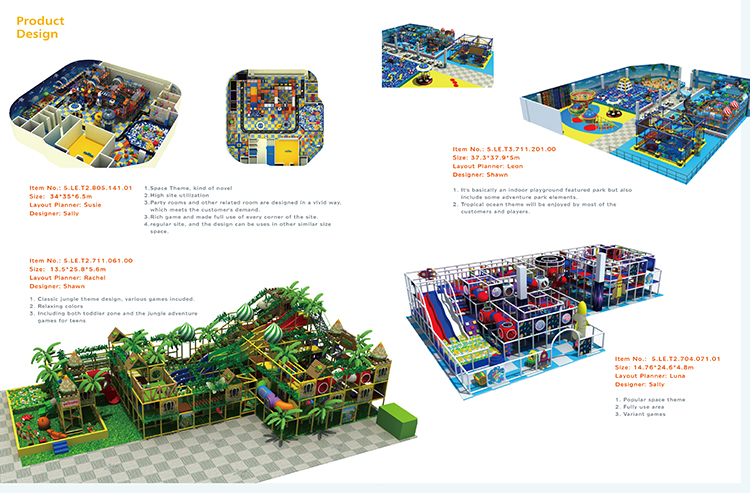 Liben Advantages: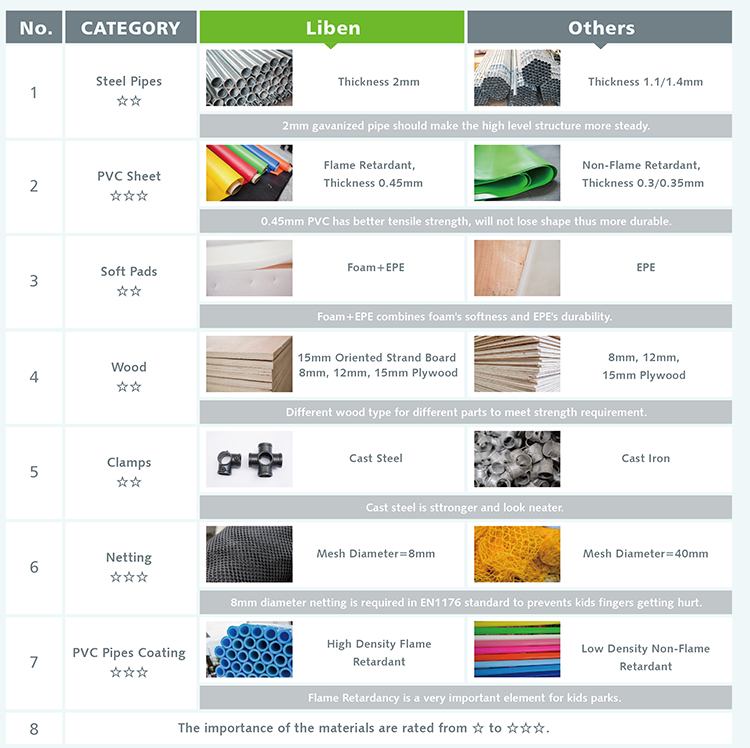 Installation:
The installation is an issue of common concern for building indoor play center, that's why our engineers and designers devote lots of time to improving the installation manual. Now together with installation video, the manual is detailed enough for our clients to install accordingly step by step.And our team is always ready to help solve any problem you encounter during the installation till it's completed successfully.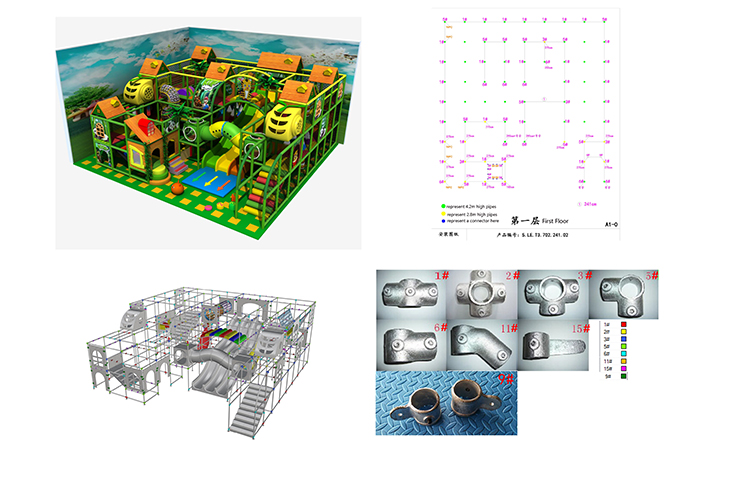 FAQ about Indoor Playground:
1.What is the standard floor height? What is the limit for the height?
The standard floor height is 1.4m. We advise 5 floors the maximum and the minimum ceiling height not less than 2.5m.
2.What themes do you have for indoor play center?
We have Classic, Jungle, Ocean, Candy, Pirateship, Castle, etc. We could also offer custom theme according to your requirements.
3.What is the age range for indoor play center?
Generally the indoor play center is divided into Main Play Zone and Toddler Zone,considering the motor skills of different ages and the safety during play.The Main Play Zone is for 3-12 years old and Toddler Zone for 1-3 years old.
4.How long does it take to manufacture a playground?
Production schedules vary depending on the size and complexity of the equipment. However, a general rule of thumb is approximately 15-25 days from the contract date. We will work with you on a schedule that best meets your business needs and we'll guarantee the installation date.
5.Does your equipment meet safety regulations?
Yes, we design and manufacture all of our equipment to meet TUV standards for Indoor Soft Playgrounds.
6.Is maintenance required?
Under normal use and conditions our playgrounds require only scheduled cleaning and inspections. After your equipment is installed, a maintenance manual that contains cleaning and maintenance instructions and schedules will also be provided.
Share
Welcome to our website! Please feel free to send us your questions by asking us, we will contact you and provide you with the services as soon as possible. Please write in English.