Blue stereoscopic space indoor children's playground—Liben Group
Indoor children's playground of new customization series
Children's playground customization and production in indoor shopping mall
Indoor children's playground brand joint
Product Parameter
Product Name: Blue stereoscopic space indoor children's playground
Product brand: Liben Group
Product model number: LE.BC.A02.00.00
Product size: 170sqm2
Product colors: picture color or customized
Age of use: 3 and above
Product material: engineering plastic, PE plate , galvanized steel pipe, 304 stainless steel,PVC
Product features: certificated by GS, wear well and durable, multifunctional
Product application:
Transportation and installation: high quality logistics transportation with soft packs and wooden frame fixed all the way, and guarantee all the goods will not destroyed; the professional installing worker will always track project progress.
Product introduction
Blue theme customization indoor children's playground has numbers of children's playground equipments,the difference between this kind of playground and ordinary playground is the producing of modeling and the functionality. Now many suppliers just consider that customers want to make money, but to ignore that children should learn more new knowledge during playing. Thus, aiming at this kind of condition, Liben Group customizes such a theme playground equipment.
Strictly speaking, this blue theme indoor children's playground has a more advanced feeling from the color coating, which makes people relax as soon as go into this place, and our original purpose is to make players have a good impression on it. Besides, the comprehensivity and specialization of playground equipment are also important to attract amusement players. High-end design inspiration and theme IP make the playground more attractive.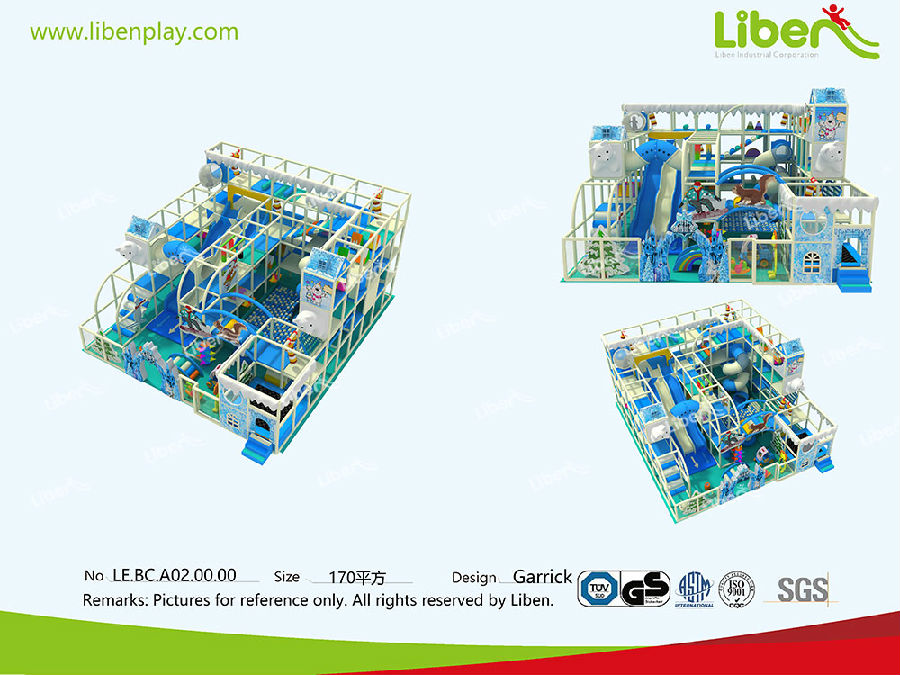 Product price
The price of thematic indoor children's playground is calculated according to the sizes of different sites.For example,the price of a 200-square-meter indoor thematic children's playground should be analyzed according to lots of factors,including venue rent, equipment purchase cost, operation cost, decoration cost and so on. But if just to forecast the price of the equipment, it also needs to depend on the different materials and quotation methods of different suppliers.
Indoor children's playground has been a popular playground now, which is enjoyed by many people, including investors who are interested in children's playground and children's parents. However, just because of the large-scale demands of the market,lead that the amusement market appears mix.So investors should also pay attention to the reality when choosing equipment suppliers.
Liben Group (zhejiang) designs and produces amusement facilities in strict accordance with relevant international production safety standards.Because our professional level is much higher that that of other suppliers, which makes investors trust us. If you're also interested in extending space playground equipment, welcome to call.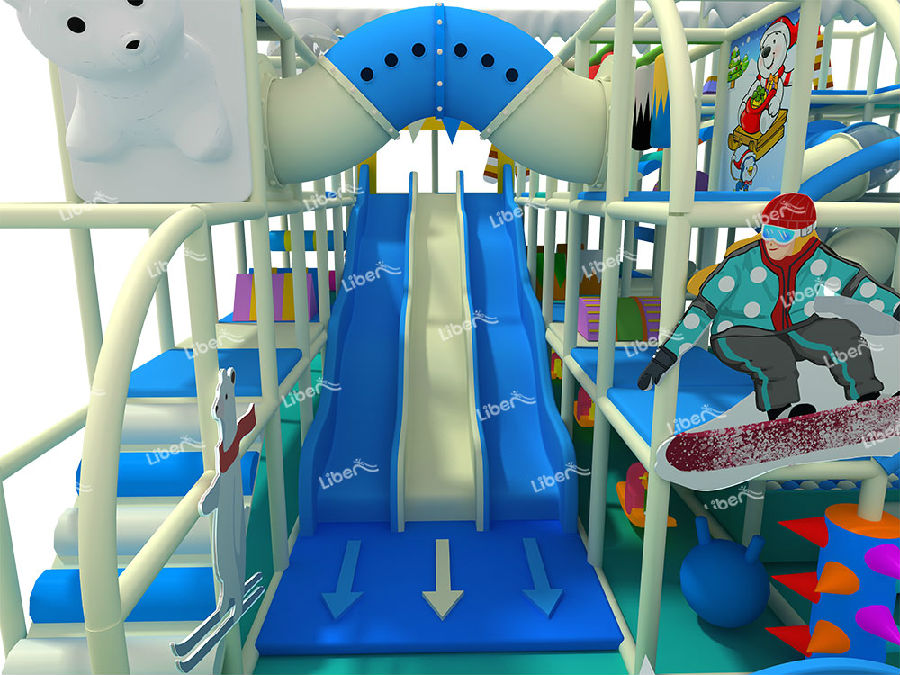 Q& A
Q: How about the price of indoor children's playground?
A: It's judged according to the sizes, materials, functions and technology of different equipments.
Q: Where to buy indoor children's playground equipment?
A: You can directly communicate with the salesman to customize from Liben Group's official website, or purchase at global sales point, or directly come to our company to customize.
Q: How to locate indoor children's playground?
A: Consider these factors: stream of people, traffic, rent, fire control, etc.
Share
Welcome to our website! Please feel free to send us your questions by asking us, we will contact you and provide you with the services as soon as possible. Please write in English.