Liben naughty castle paradise believes that the standard of planing should serve children as the guideline, and the production of all kinds of activity space, and equipment should meet the certification and activity standard of children's collective body. For example, there is a significant difference between the height of children and that of adults, some adults can easily block the realization of children with their bodies. Therefore, when designing and planning for naughty castle paradise, we strictly pay attention to a series of factors affecting children's walking, running and climbing in the activity center.
Indoor playground equipment has many kinds of production models because of different theme styles. Take the water romantic theme comprehensive naughty castle paradise as an example, it is designed according to the inspiration of ocean world, and it's a kind of play space based on the color of blue. Three large slide tubes with blue and white colors gives players a healthy and safe spirit. At the same time, sea ball pool is full of the whole playground, which is not only safe but also comfortable.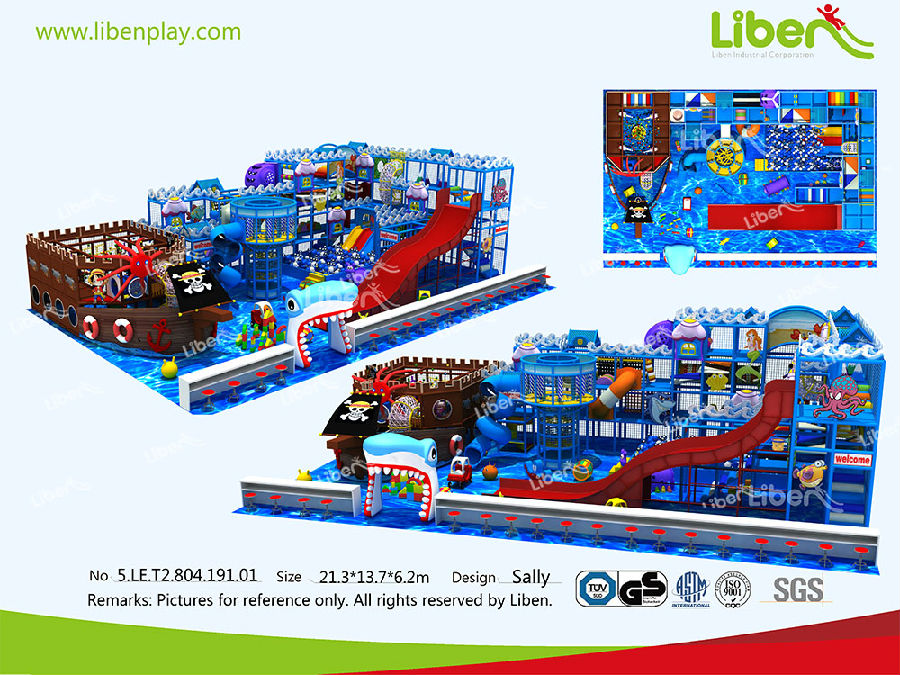 Indoor Playground Equipment Pirate Ship

Item No.: 5.LE.T2.804.191.01
Product Size: 292 sqm
Material: Galvanized steel pipes, LLDPE
Age Range: 3-12 years
Capacity: 50-80 person
Apply to: residential community, shopping malls, commercial parks, etc.
Share
Welcome to our website! Please feel free to send us your questions by asking us, we will contact you and provide you with the services as soon as possible. Please write in English.